I may have mentioned that I'm not really crafty, but I'm trying to change that. I started making jewelry last year and it's a lot of fun. I thought I would show you some of the more recent stuff I've made.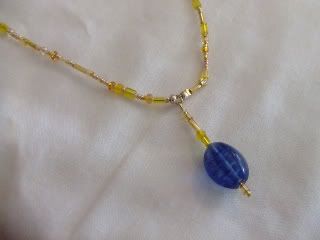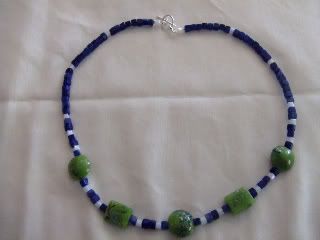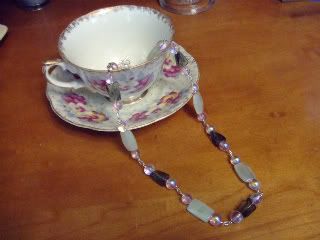 Since I'm having so much fun with the jewelry making, I decided to branch out in crafting. For my birthday, which is still a week and a half away, I got a sewing machine. Today, I finally had a chance to put it through its paces and try to recall from the depths of my memory anything that I learned in my high school Home Ec. classes. When that failed, I made a bag. I didn't use a pattern, because I didn't have one and since I don't usually use recipes when I cook, I figured I could wing sewing, too. I mean, Filbert almost always eats the stuff I cook, even when the kids and I can't choke it down. I've completely lost the thread of this post, now. Oh, hey, I made a bad pun. I'm talking about sewing and lost the thread. When you have to explain a joke, it kind of loses it's effectiveness.
So anyway, I made a bag and here, in all of it's glory, it is
.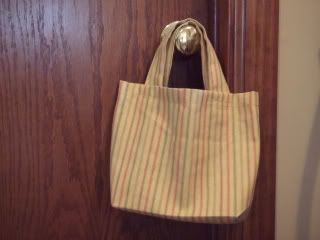 Next I'm going to make a pillowcase dress for Cashew and I bought some fabric remnants to make into pants for her, also. I'll let you all know how it goes!